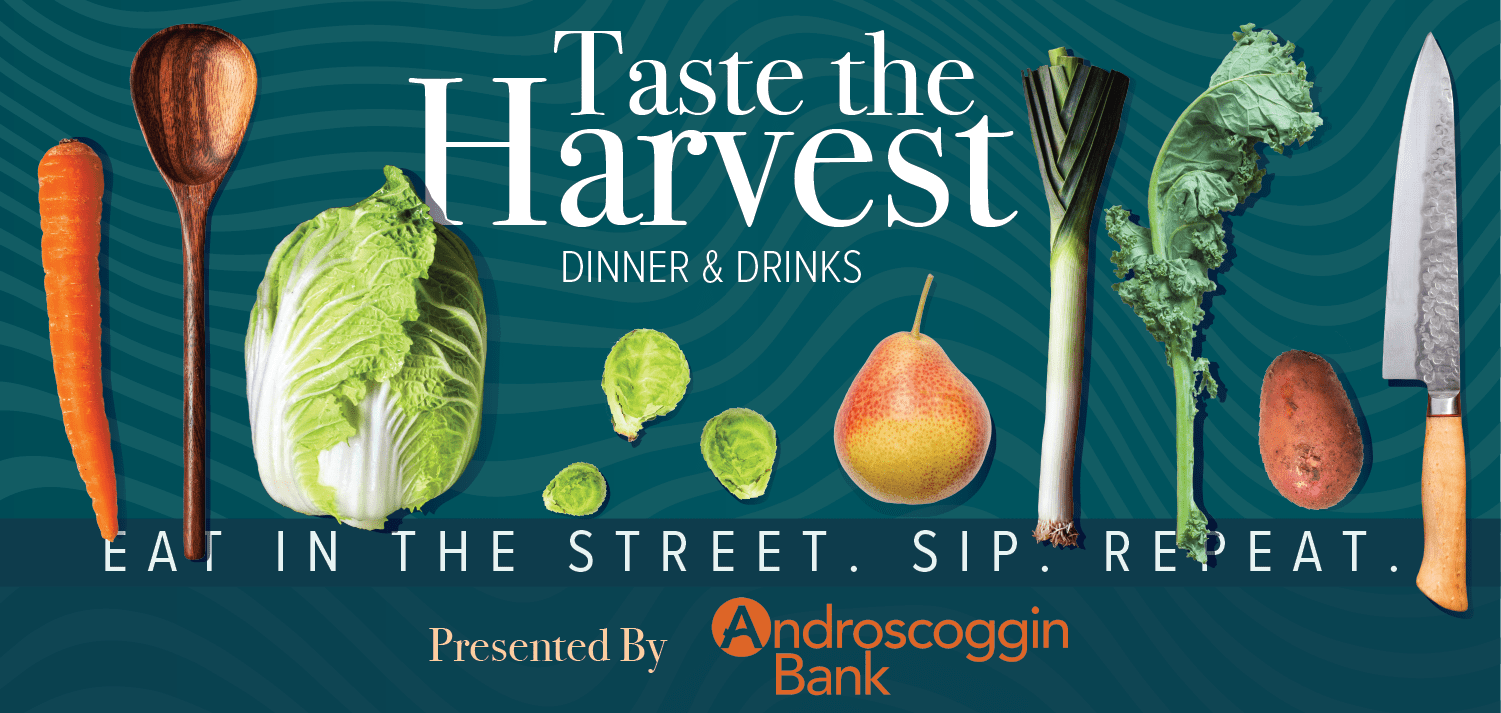 October 5, 2022
Downtown Lisbon Street, Lewiston
Taste the Harvest
Taste the Harvest is a ticketed community event that highlights and promotes our local food economy, from farm to table. It is part of a larger strategy to build a local food brand for the region that benefits restaurants, the hospitality industry, food producers, and value-added food producers for decades to come. Join us for a multiple-course collaborative dining experience with locally sourced ingredients prepared and served to you by our local chefs.
Taste the Harvest Tickets
We're excited you're interested in joining us for Taste the Harvest 2022!  Want to be the first to know when tickets go on sale?  Fill out the quick form below and we'll be in touch as soon as they are available!